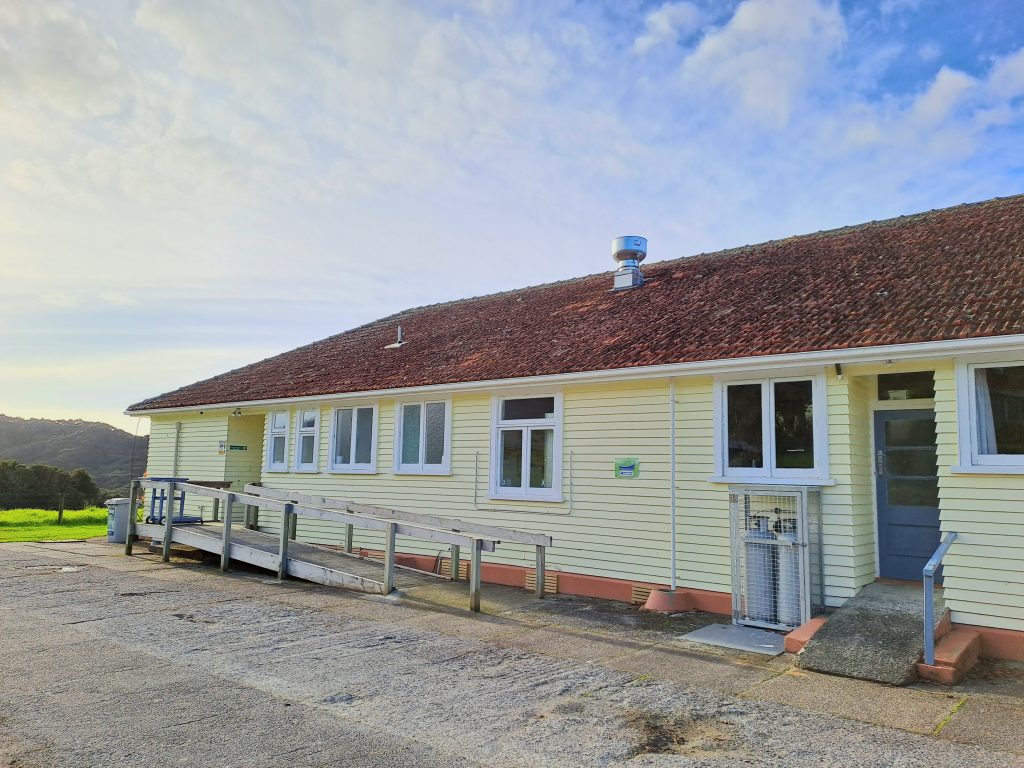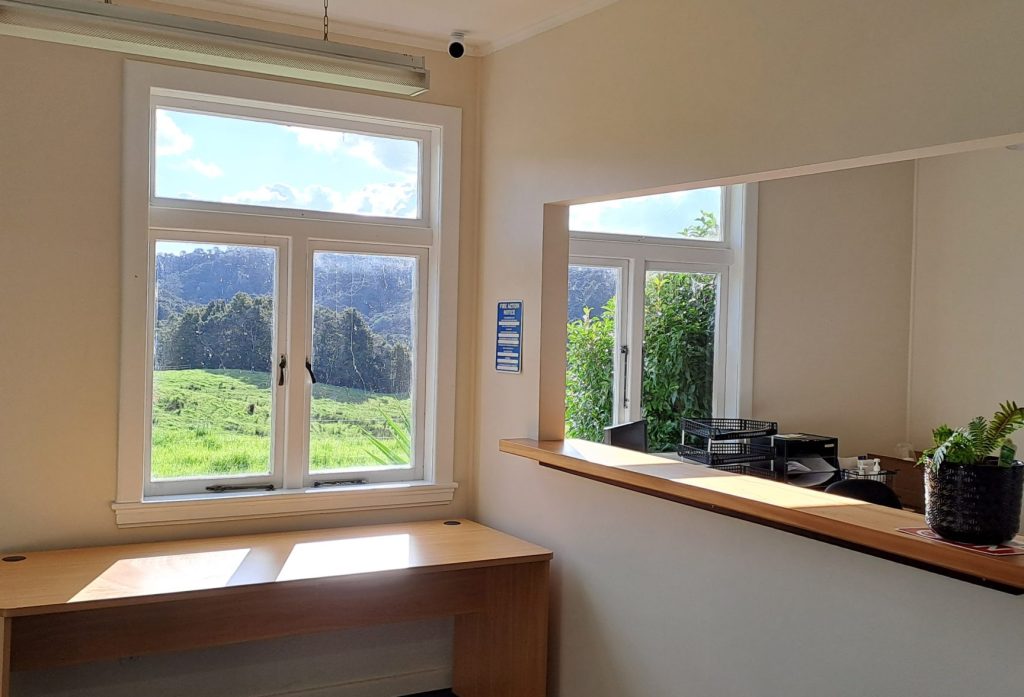 On the 6th of June, a newly refurbished building will open its doors to the public once again. Te Ara Pae Ora (meaning The Pathway to Healthy Futures) will be a food and wellness hub based in the heart of Whangaroa. There is a blessing ceremony to welcome staff on to the premises and then it will be open to the wider community. Within the context of Whangaroa Health Services Trust (WHST), Te Ara Pae Ora will direct our efforts towards hauora and oranga in the rohe.
This building has been reborn many times before – from a nurse's home in the forties, to the first iteration of our Kauri Lodge Rest Home. It has housed many different health services such as smoking cessation, dentistry, midwifery, physiotherapy, addiction services, district nursing, diabetes support, and a rehabilitation gym.
The new activities in the whare will compliment other services already functioning in our organisation. The Pā Wellness Centre in Kaeo is a hive of physical activity for locals who are focused on improving their wellbeing. The Community Teaching Garden has been toiled by volunteers and staff who produce fruit and vegetables, as well as seedlings to share weekly. And the Wellness Outreach Team support the residents of Whangaroa to achieve wellbeing through utilising the Te Whare Tapu Whā model of care, an acknowledgement of all the dimensions of our wellbeing.
The Covid-19 pandemic highlighted the need for food security and resilience in our region. This began a desire to support people being more independent by growing, preparing, and sharing their own kai. So, we partnered with Healthy Families, FNDC, Kai Ora Fund, Mahitahi Hauora, and Te Rūnunga o Whaingaroa to research the best way to go about this.
What we discovered (amongst other things) was that people want to learn, share and experiment with others. We wanted a place for people to engage with all this knowledge and decided to create a  food hub. Te Ara Pae Ora has been resurrected and transformed into six offices, a meeting room, a classroom for workshops, and a fully functional kitchen.
We plan to run Healthy Kai workshops, supporting whanau to grow, preserve, and cook healthy food. We also welcome and support external providers by offering offices as hot desks and clinical rooms. Te Ara Pae Ora is located at 194 Omaunu Road in Kaeo, please get in touch to learn more. This space will be available to those who approach us – whether to visit, host, meet up, or continue on their individual pathway to wellness.
None of this could have happened without the support of funds from these organisations: MSD Food Secure Communities, Foundation North, Oxford Sports Trust, the Lottery Grants Board, Digital Wings, and Grassroots Trust. Countless other workers and volunteers have contributed to this mahi, and we appreciate all your time and expertise. Thank you all for the generosity and faith in our small but strong community.
To find out more or
to make a booking, contact the team at Whangaroa Health Services on (09) 405
0649 ext. 207, or email contact@whst.org.nz.