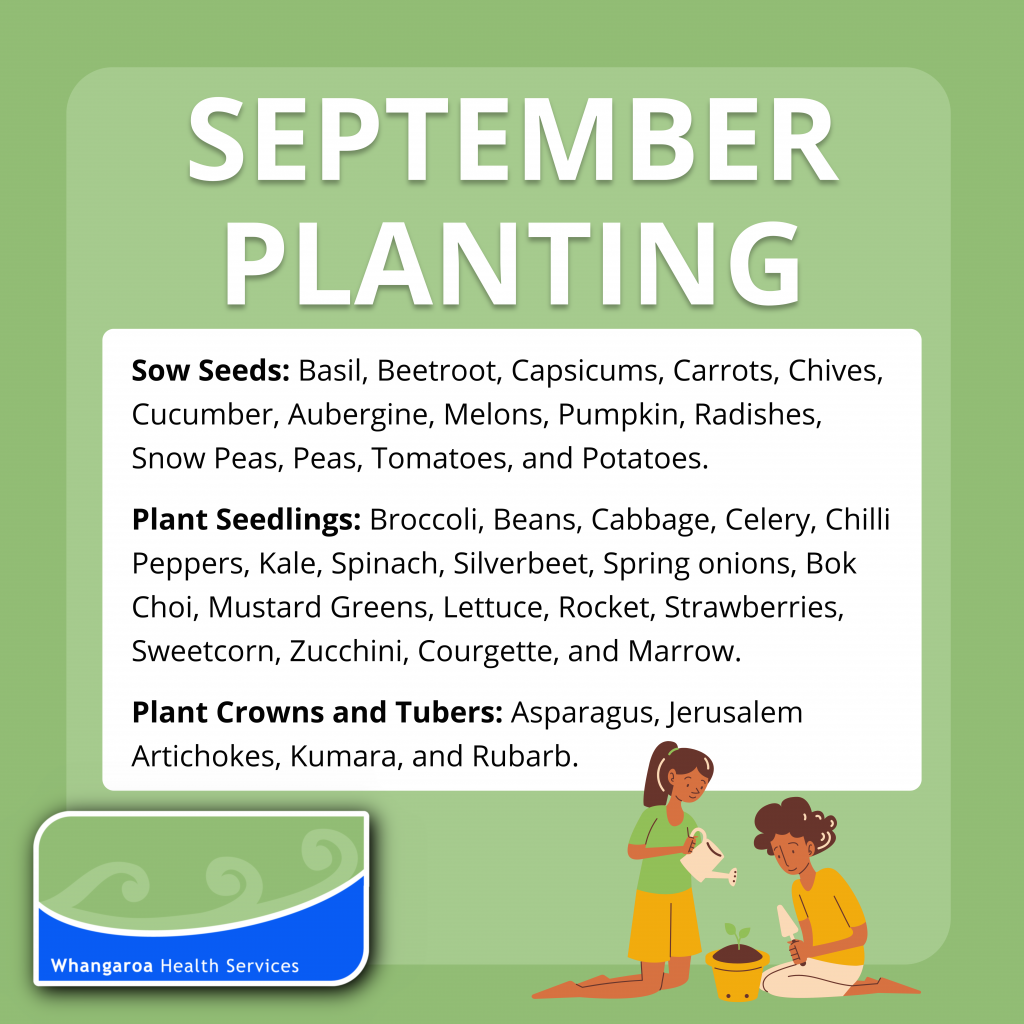 Our Teaching Garden facilitator Aida has given a full list of what seeds and seedlings need to go in the garden this month…

Sow Seeds: Basil, Beetroot, Capsicums, Carrots, Chives, Cucumber, Aubergine, Melons, Pumpkin, Radishes, Snow Peas, Peas, Tomatoes, and Potatoes.
Plant Seedlings: Broccoli, Beans, Cabbage, Celery, Chilli Peppers, Kale, Spinach, Silverbeet, Spring onions, Bok Choi, Mustard Greens, Lettuce, Rocket, Strawberries, Sweetcorn, Zucchini, Courgette, and Marrow.
Plant Crowns and Tubers: Asparagus, Jerusalem Artichokes, Kumara, and Rhubarb.
Good luck and let's see your successes by sending photos to our Facebook page.