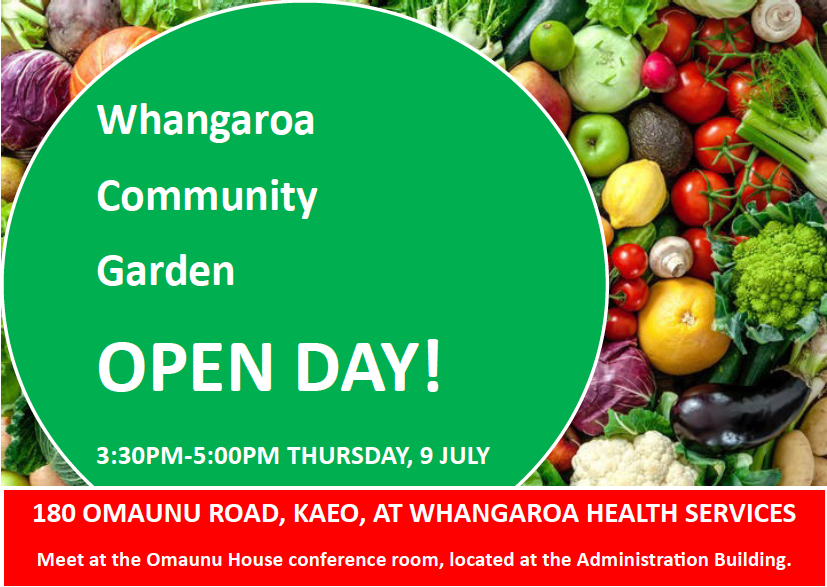 Kia ora koutou!
Calling anyone looking to learn about horticulture, gardening, or food sovereignty!
The Whangaroa Community Garden is being transformed, and in association with North Tec and Tupi Tahi, we invite you to join us for a community hui about how you can learn skills in horticulture at our big garden. Skills which you can use to grow and harvest your own food, or even build a career within the horticulture industry.
North Tec will be there offering registration to their fees-free New Zealand Certificate in Agriculture, as will a mix of people keen to learn and share their skills in growing kai and achieving food resilience and sovereignty.
See you there!
Contact: rachel@whst.org.nz OR call 09 405 0355 ext 244 for info.
Supported by The Kai Ora Fund